WHO WE ARE
We make and distribute healthy, natural food products so our customers can enjoy fresh products every day. Our traditional empanadas are prepared with the highest quality ingredients. Our facility is USDA inspected and FDA registered. Our Food Safety Management System is SQF HACCP-based certified. Our frozen empanadas are distributed locally, regionally and country-wide in supermarkets, retail chains and schools.
MISSION & VALUES
Our mission is to make our customers happy by offering them something delicious, healthy and natural such as the traditional, homemade Tomasa empanadas.
The company has strongly upheld its values throughout time -Quality, Attitude, Passion and Change- to always provide our customers with the best products.
Our safety procedures, state-of-the-art technology, maintenance practices and specific programs allow us to reach our objectives and keep our customers coming back – again and again.
QUALITY
We provide the best quality because our products are made with true natural ingredients. Our maintenance systems and strict safety controls enable the production and sale of high quality food products.
Our company's operations are based on the HACCP principles with SQF Level 2 certification, so that quality is reflected on each of our products.

QUALITY MAINTENANCE AND CONTROL SYSTEMS TO MAKE AND SELL A FRESH, NATURAL PRODUCT EVERY DAY.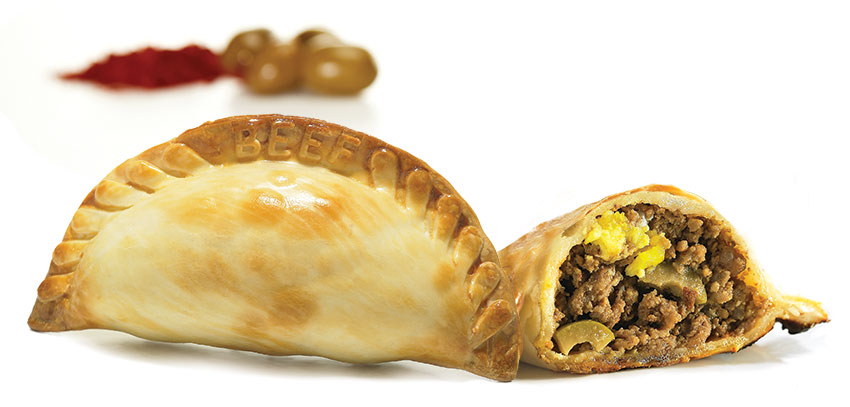 EMPANADAS
Sunsof's empanadas are prepared with a flaky puff pastry or a dough with lower fat content, and then they are filled with top-quality ingredients to provide a unique and authentic taste. Without any artificial color additives or preservatives, but with plenty of beef, ham and cheese, chicken or fresh vegetables, the different varieties of empanadas are a high quality food product ideally suited to provide a delicious, healthy and natural meal at any time of the day.

RETAIL FROZEN FOOD SECTION ORDERING:
Coming Soon.
Please contact us for further inquiries or click here to learn more about our retail brand
FOOD SERVICE ORDERING:
Minimum Order Quantity: 88 Boxes
14cm Size: 50 Units Per Box | 85-95 Grams Per Unit
10cm Size: 96 Units Per Box | 30-35 Grams Per Unit


CONTACT US
Address
5821 E 10th Ave, Unit 105, Hialeah, Florida 33013
Contact Information
Tel 305-691-1875
Fax 305-691-9327
APPLY ONLINE
Sunsof Inc. not only provides food products made with true healthy and natural ingredients, but also excellent working conditions so that everybody has the chance to work in our various departments ranging from Management, Logistics, Production, Quality, HR, etc.